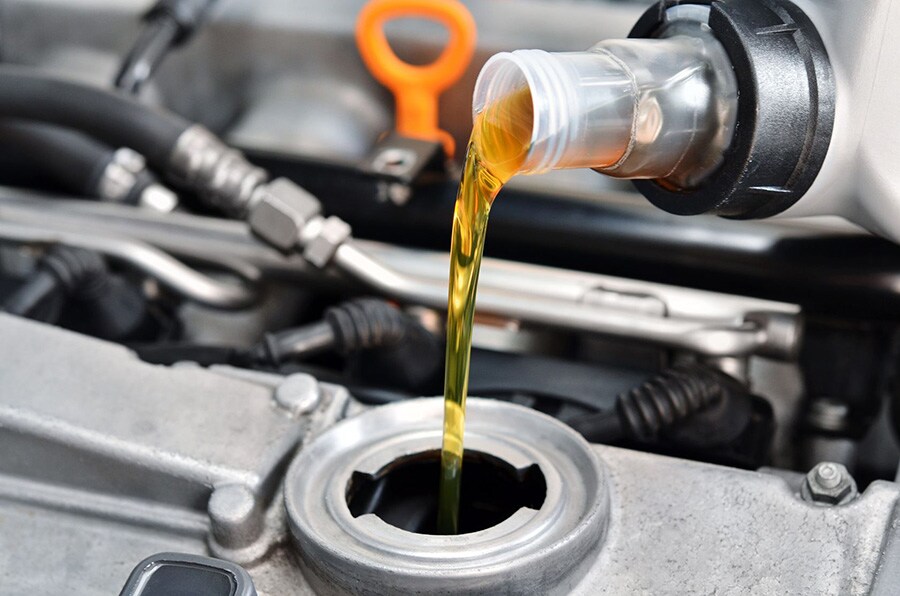 Oil changes. They're one of the simplest, most necessary items on your routine maintenance checklist, and yet they can be the single biggest hassle if you take your car to the wrong place or attempt to do it yourself.
There's nothing worse than pulling into an express lube out in Castle Hayne that has a long line and mechanics who are trying to hock a more expensive brand of oil than your car might need.
Lucky for you, that won't happen if you get your oil changed at Parkway of Wilmington.
Why do you need to schedule a regular oil change?
While we're on the subject, it's worth taking a moment to discuss why you need to have your car's oil changed.
No matter what kind of car you drive-whether it's a Hyundai Tucson, a Subaru Forester, or something else-your engine needs lubrication. Without a quality lubricant, the metal components of your engine would rub against each other and generate enough heat to wear down or even fuse together. That doesn't make for a very good day.
To prevent significant engine damage, oil is used to make all the moving parts under your hood move smoothly. The same oil won't last forever, though. It breaks down over time, performing worse. You want to have your oil changed in a safe period
before
that happens to better protect your engine.
When should you have your oil changed?
Conventional wisdom is no longer in consensus on when you should bring your car in for an oil change. Most mechanics used to recommend every 3 months or every 3,000 miles, whichever came first. The truth is every car is different, and your oil change interval depends more on your driving habits than anything else.
If you travel a lot, you're probably going to be stopping in for an oil change three or four times a year, but if you rarely find yourself on the highway and mostly run around town, you'll be able to go longer without scheduling.
The good news is you can check your own oil to determine when it needs to be changed. Check your dipstick:
    ●    Wipe it once
    ●    Dip it again and immediately withdraw
    ●    Look at both the level and the color of the oil
If the oil is translucent, you're all clear. If it's a murky black, you're due for a visit to one of our Service Departments at Parkway of Wilmington.
Where should I have my oil changed in Wilmington, NC?
If you want the best advice for routine maintenance, you should bring your
Subaru
,
Volvo
, or
Hyundai
to one of our stores. A qualified service technician from our staff will be able to assess your vehicle. They will know exactly what kind of oil your car needs, and when it's changed, they will be able to give you a good indication of when you should expect to schedule your next appointment.
We want to make those routine
service appointments
as easy as possible for you. Choosing to bring your vehicle to Parkway of Wilmington means choosing a nearby mechanic you can trust who will guarantee your satisfaction and is easily accessible to residents even out in Jacksonville or right over in Leland and Castle Hayne.