Used

Volvo

S60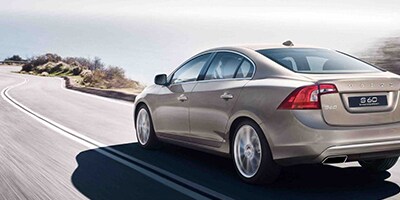 The Volvo S60 is a midsize luxury sedan with the automaker's legendary safety, featuring a 5-star safety rating from the NHTSA, and ranked a Top Safety Pick+ by the IIHS. Powered by a turbocharged 2.0L 4-cylinder engine, this car gives an added boost of performance to your daily commute. Upgrades include a 300-horsepower R trim and a Cross Country version with added ground clearance.
Last Year's Model Change List
New Cross Country Trim
Available All Wheel Drive
Off-road Ability
Special Features List
SUV-like Versatility
Fuel Efficient "Drive-E" Engines
Array of Luxury Features
Model Reviews
2016 Volvo S60
"With its diverse selection of engines and impressive safety, it's an appealing pick for an entry-level luxury sedan." - Edmunds
2015 Volvo S60
"The 2015 Volvo S60 is a prime example of a car every bit as enjoyable as an Audi A4, Lexus IS or Cadillac ATS, but far less common." - Auto Trader
2014 Volvo S60
"Volvo's S60 sedan is an enjoyable sport-luxury sedan, with saucy Scandinavian sheetmetal and fine driving dynamics in a right-sized package." - Car and Driver
2013 Volvo S60
"The 2013 Volvo S60 is an excellent alternative for BMW and Audi shoppers looking for a sporty, stylish sedan at a very reasonable price." - CNET Road Show
2012 Volvo S60
"The 2012 Volvo S60 has excellent safety ratings, and reviewers liked its powerful turbocharged six-cylinder engine and attractive interior ... " - U.S. News & World Report
Volvo Certified Pre-Owned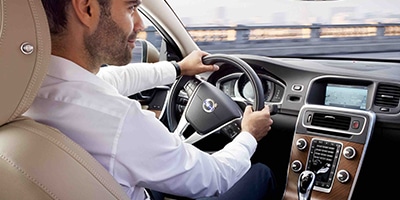 Volvo Certified Pre-Owned (CPO) vehicles meet the strictest criteria to be included in the program. Cars and SUVs must meet the following requirements:
Less than 7 years old and less than 80,000 miles
Clean vehicle history report
Pass a rigorous 130-point certification process
In addition to getting a premium vehicle, every CPO Volvo includes a 7-year/100,000-mile exclusionary warranty including Volvo On Call Roadside Assistance.